The Louisiana iris is an ideal garden plant for a bog situation or for growing in standing water. For this reason many gardeners like to grow them in pots. Potted plants are beautiful in flower and give accent to a pool at any time of the year.
Louisiana iris species come from the swamps and low lands of the American Gulf Coast. With the many different varieties offered, flowers can be had from late September through to October and November.
Louisiana iris comes from four distinct species. Iris fulva, a tall plant with red toned flowers rather drooping in appearance.
Iris gigantieaerulea, an even taller plant with large blue flowers that flare.
Iris brevicaidis (foliosa), a low growing plant with blue and white flowers, well substanced on branched stems.
Iris nelsonii, a large tall plant with flowers similar in colour to 1.fuIva. It has branched stems, and colours range front yellow through to red with double-budded sockets.
From these four species hybridisers have given us the magnificent garden plants readily available today here at
The Iris Patch.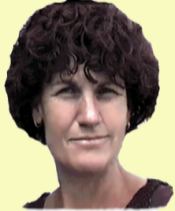 Hi look around and enjoy our site. We have some gardening tips on theplanting page, pictures of a few irises we grow in the gallery, an up to date catalogue of what we can supply if you would like to order some plants. Happy gardening Debbie.